front page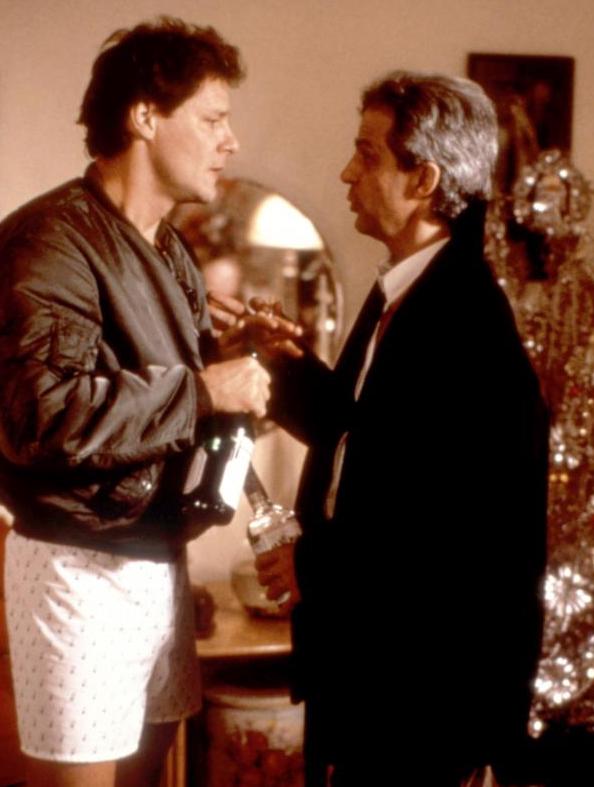 What child is this?
Serving up a slice of cinematic true grit
---
Honestly. You'd think that if the Year of the Pandemic had taught us anything, it would have been the value of self sufficiency. And yet here we are, on Christmas Day (December 25) 2020 in need of a little seasonal good cheer, and the best our public broadcaster can come up with is a trio of foreign-made feature films last seen in Best Buy's bargain bin: 1947's Miracle on 34th St, 1951's Scrooge and White Christmas from 1954. An imaginative CBC could have made our Yuletide bright with an all-Canadian celebration, three movies actually made in the Great White North. Today, we might have binged on director Bob Clark's trend-setting 1974 thriller Black Christmas, the first film to use the holiday season as a backdrop for screen shock. Add to the program Phillip Borsos's 1985 trip to the North Pole, One Magic Christmas. Finally, the star at the top of the tree is Clark's A Christmas Story. A genuine classic, its tale of an urban Christmas Past played on the fine edge of the midwinter madness that we all feel. Credit (or blame) his movie with the revival of seasonally-themed filmmaking that persists to this day in the Hallmark Channel's annual Countdown to Christmas. Perhaps you're not feeling sentimental about our reality-tinged Christmas? Well, neither was director David Burton Morris when he set his 1988 road-trip drama Patti Rocks during the festive season.

← FULL SITE INDEX

local news

Getting past hair today . . .

A talent for unconventional invention

---




comics page

An anti-rebel rebellion

"Vote first. Ask questions later."

---




entertainment

Heckling the Chief

A tradition of pillorying the president

---




editorials

My glass still half full

My Blog; Your Guide to What's New

---



Byline
REVIEWING CITIZEN WALSH
A DECLARATION OF PRINCIPLES
---
Reelingback.com
is the Internet address of
Michael Walsh
, a Canadian living in Vancouver, British Columbia.
I spent my working life as a newspaperman. While others covered the waterfront, I specialized in movies. As a film critic, I published my views in newspapers and magazines, on radio and television, at conferences, conventions and in the occasional courtroom. It was my good fortune to cover 30 of the most exciting, innovative years in screen history (1965-1995).
Retired, but not inactive, I've launched Reeling Back in in order to recall and, perhaps, make sense of it all. Eventually, it will grow into an archive of the nearly 6,000 films I've reviewed to date. Because everything old is news again, each posting will include a note connecting these particular movie memories to the here and now.

And, yes, I intend Reeling Back to offer new material, including web-log commentary, reviews of current pop culture and additions to my own "works in progress" — four book-length projects still in the notebook phase.

From Will Shakespeare to Marshall McLuhan to Joss Whedon, the great thinkers have all reminded us that we live in a world of wonders. In this small corner of cyberspace, I'd like to share some of the wonders that I have seen.