front page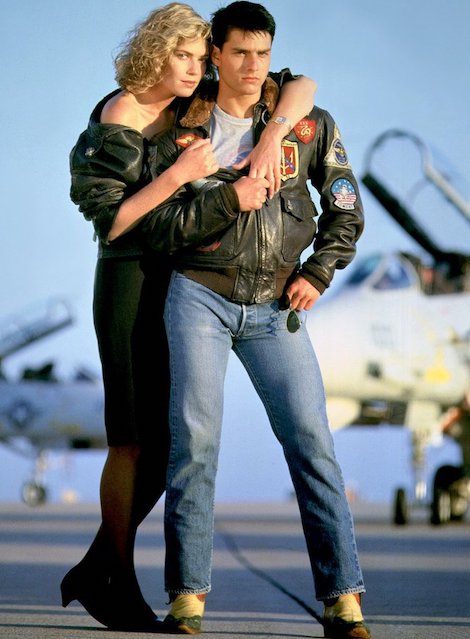 Visiting aviation's zoo
Simple-minded nonsense from our sponsor
---
Why am I not excited? After years of production delays and rescheduled release dates, Top Gun: Maverick premieres today (May 27). Arriving in theatres within days of the original feature's 36th anniversary (May 16), it has been the subject of intense advance publicity, with Internet mavens weighing in on everything from its place in the career of Tom Cruise to the sophistication of the IMAX cinematography. Not having seen the picture, I can't disagree with the apparently positive critical consensus, or predictions that it will be the box-office hit of 2022. I'm not excited because I'm not a fan of the mindless militarism that such films endorse. As early as 2019, we were alerted to the fact that the U.S. Department of Defense was a major participant in the production. In exchange for access to U.S.N. equipment and facilities, the Pentagon got script approval and control over the film's final cut. The new movie arrives as Russia's "special military operation" in Ukraine goes into its fourth month, an invasion that is having unintended global consequences. To date, the response from the self-appointed "leader of the free world" has been unhelpful nostalgia for the Cold War confrontations of yore. American popular culture, after years of infatuation with superhero fantasies, is enthusiastically recycling Ronald Reagan's simple faith in patriotic obedience. A landmark expression of that faith was director Tony Scott's tale of dogfighting jet pilots, the 1986 boxoffice blockbuster Top Gun.

← FULL SITE INDEX

local news

Plot lost in the woods

Survival shocker stuck in first gear

---




comics page

Out of the inkwell

Looking at movies inspired by comics

---




entertainment

Human spirit triumphant

A world in which distortion is reality

---




editorials

A sad talent for violence

My Blog; Your Guide to What's New

---



Byline
REVIEWING CITIZEN WALSH
A DECLARATION OF PRINCIPLES
---
Reelingback.com
is the Internet address of
Michael Walsh
, a Canadian living in Vancouver, British Columbia.
I spent my working life as a newspaperman. While others covered the waterfront, I specialized in movies. As a film critic, I published my views in newspapers and magazines, on radio and television, at conferences, conventions and in the occasional courtroom. It was my good fortune to cover 30 of the most exciting, innovative years in screen history (1965-1995).
Retired, but not inactive, I've launched Reeling Back in in order to recall and, perhaps, make sense of it all. Eventually, it will grow into an archive of the nearly 6,000 films I've reviewed to date. Because everything old is news again, each posting will include a note connecting these particular movie memories to the here and now.

And, yes, I intend Reeling Back to offer new material, including web-log commentary, reviews of current pop culture and additions to my own "works in progress" — four book-length projects still in the notebook phase.

From Will Shakespeare to Marshall McLuhan to Joss Whedon, the great thinkers have all reminded us that we live in a world of wonders. In this small corner of cyberspace, I'd like to share some of the wonders that I have seen.