front page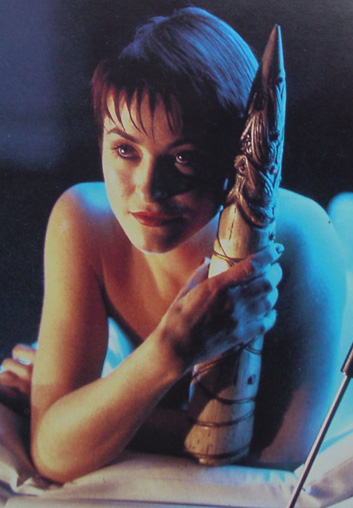 More than another cigar
Doubling down on the entendres
---
The story of Dan Ireland, born on this day (May 11) in 1949, is a tale of three cities. It includes success in Los Angeles, where he is best remembered as a producer and director of offbeat independent films. During a decade in Seattle, he made his mark as a movie exhibitor and co-founder of that city's influential annual film festival. Though born in Oregon, it all began for Ireland in Vancouver, where he grew up in the vibrant Kitsilano neighbourhood. There, he bonded with schoolmate (and later business partner) Darryl Macdonald over their love of movies. In his teens, Ireland worked as a theatre usher, an entry-level job that led to film booking. In the mid-1970s, he and Macdonald ran the Rembrandt, an independent inner-city cinema. They used that experience (and Ireland's dual citizenship) to relocate to Seattle, where they restored the then-68-year-old Moore Theater as the Moore Egyptian. In May 1976, inspired by Vancouver's Varsity Festival of International Films, they founded the Seattle International Film Festival. A decade later, Ireland became head of acquisitions for Hollywood indie distributor Vestron Pictures. Today, Reeling Back adds four Dan Ireland-produced Vestron titles to its archive (with links to each following the Afterword to this posting). Ireland was Ken Russell's executive producer on the convention-mocking British director's gleefully Freudian 1998 adaptation of horror novelist Bram Stoker's The Lair of the White Worm.

← FULL SITE INDEX

local news

Marking time

Language only part of the problem

---




comics page

The end of the line

Scoring a matter of playing the odds

---




entertainment

The neverending sorrow

Adding substance to headline rhetoric

---




editorials

Reeling Back set back

My Blog; Your Guide to What's New

---



Byline
REVIEWING CITIZEN WALSH
A DECLARATION OF PRINCIPLES
---
Reelingback.com
is the Internet address of
Michael Walsh
, a Canadian living in Vancouver, British Columbia.
I spent my working life as a newspaperman. While others covered the waterfront, I specialized in movies. As a film critic, I published my views in newspapers and magazines, on radio and television, at conferences, conventions and in the occasional courtroom. It was my good fortune to cover 30 of the most exciting, innovative years in screen history (1965-1995).
Retired, but not inactive, I've launched Reeling Back in in order to recall and, perhaps, make sense of it all. Eventually, it will grow into an archive of the nearly 6,000 films I've reviewed to date. Because everything old is news again, each posting will include a note connecting these particular movie memories to the here and now.

And, yes, I intend Reeling Back to offer new material, including web-log commentary, reviews of current pop culture and additions to my own "works in progress" — four book-length projects still in the notebook phase.

From Will Shakespeare to Marshall McLuhan to Joss Whedon, the great thinkers have all reminded us that we live in a world of wonders. In this small corner of cyberspace, I'd like to share some of the wonders that I have seen.