front page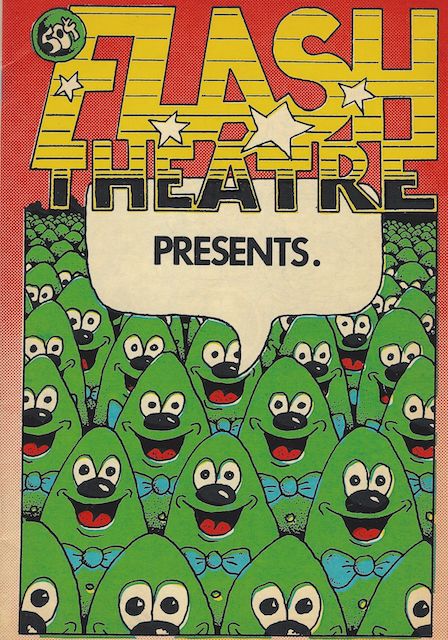 Enter the underground
Vancouver artists opt for independence
---
At some point in the 1970s, inclusive academics came up with the term "independent scholar." It's used to describe non-credentialed researchers working outside of the formal educational establishment whose contributions are nonetheless worth recognizing. Vancouver-based Robin Bougie is Reeling Back's favourite example of the breed, an impressive obsessive who has devoted his time and considerable talent to chronicling movies made on the margins. Born on this day (July 28) in 1973, Bougie wrote, edited, illustrated and published Cinema Sewer, a film journal in the style of an underground comic that enthusiastically championed exploitation, cult and adult features. It ran for for 34 issues from 1997 to 2021, a fiercely independent publication the entire time. Before last year was out, we learned that Bougie's apparent retirement was a mere pivot, a turn down "a road even less travelled: on the disrespected, under-appreciated, and misunderstood history of indy comix." Gutter Hunter, billed as "The Adult's Only Guide to History's Wildest Independent Comics!," made its debut in November 2021. When a second issue was released in May, it was clear that Bougie was serious about his new creative enterprise. Perhaps the best way to welcome its arrival is with my 1971 interview with Mal Hoskin and Dave Roberts, creators of Vancouver's first underground comic book, Flash Theatre Presents.

← FULL SITE INDEX

local news

The lights are on again

Promising to make art its specialty

---




comics page

Out of the woods

Astonished by a perfect sphere's arrival

---




entertainment

The value of simplicity

Summing up a legend's life lessons

---




editorials

Comics, a cool medium

My Blog; Your Guide to What's New

---



Byline
REVIEWING CITIZEN WALSH
A DECLARATION OF PRINCIPLES
---
Reelingback.com
is the Internet address of
Michael Walsh
, a Canadian living in Vancouver, British Columbia.
I spent my working life as a newspaperman. While others covered the waterfront, I specialized in movies. As a film critic, I published my views in newspapers and magazines, on radio and television, at conferences, conventions and in the occasional courtroom. It was my good fortune to cover 30 of the most exciting, innovative years in screen history (1965-1995).
Retired, but not inactive, I've launched Reeling Back in in order to recall and, perhaps, make sense of it all. Eventually, it will grow into an archive of the nearly 6,000 films I've reviewed to date. Because everything old is news again, each posting will include a note connecting these particular movie memories to the here and now.

And, yes, I intend Reeling Back to offer new material, including web-log commentary, reviews of current pop culture and additions to my own "works in progress" — four book-length projects still in the notebook phase.

From Will Shakespeare to Marshall McLuhan to Joss Whedon, the great thinkers have all reminded us that we live in a world of wonders. In this small corner of cyberspace, I'd like to share some of the wonders that I have seen.