front page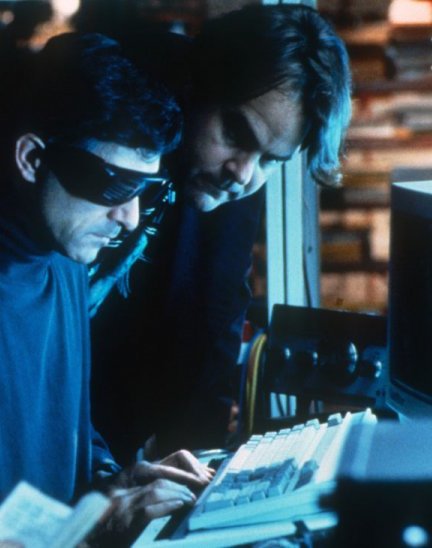 Fun with our new fears
Computer security as comic concept
---
It disappeared in a keystroke. On this day (June 17) in 1997, the illusion of computer security forever ended when a group of hackers broke the National Security Agency's 20-year-old Data Encryption Standard (DES). The next day, the group — called the DESCHALL (for DES Challenge) Project — claimed the $10,000 prize that had been offered by the RSA Security company to anyone who could demonstrate the vulnerability of the government-approved algorithm. Just a week earlier, the NSA itself had participated in a secret government exercise (Eligible Receiver 97) in which it successfully penetrated Defense Department computers. Among computer professionals, it has become a truism that the Third World War will be fought in cyberspace. In 2010, Stuxnet, a bit of malware believed to have been created by U.S. and Israeli cyberspooks, was launched against Iranian nuclear facilities. Three years later, whistleblower Edward Snowden confirmed that Orwell's worst dreams of state surveillance had come true and that Big Brother was watching us all. In late 2014, Sony Pictures cancelled the release of director Seth Rogen's comedy The Interview because of threats received during a cyberattack alleged to have originated in North Korea. Today, as Americans continue to be mesmerized by the idea that Russia "hacked" their 2016 presidential election, Reeling Back recalls a time of relative innocence, when director Phil Alden Robinson could still play computer crime for laughs in his 1995 feature Sneakers.

← FULL SITE INDEX

local news

Tale of rage draws blood

Spirit of the land taking its revenge

---

National Aboriginal Day, marked on this day (June 21) since 1996, was created to accentuate the positive in Canada's dealings with its First Nations. Not part of the polite public celebration is the historic anger many feel, a rage expressed in director Ryszard Bugajski's mystic thriller Clearcut (1991).





comics page

Take the kid to work day

Spy spoof has post-feminst sensibility

---

An article in the current issue of Working Mother magazine celebrates "25 Fictional Working Mothers You Forgot Were Fabulous." Inexplicably missing from the list is Undercover Blues's Jane Blue, the superspy played by the fabulous Kathleen Turner, who was born on this day (June 19) in 1954.





entertainment

Real estate the problem

Curtain falls on an urban institution

---

On this day (June 15) in 1990, first-run alternate programming came to an end at the Vancouver East Cinema. In an interview, theatre manager Donna Chisholm discussed her five years balancing community service with the business of independent motion-picture exhibition.





editorials

Did you feel that?

My Blog; Your Guide to What's New

---

British Columbians woke up this morning (May 10) to the news that it's far from over. In common with recent outcomes in the U.S. and France, B.C.'s provincial election has only emphasized divisions and, in its inconclusiveness, it's set the stage for another round of social and political chaos.




Byline
REVIEWING CITIZEN WALSH
A DECLARATION OF PRINCIPLES
---
Reelingback.com
is the Internet address of
Michael Walsh
, a Canadian living in Vancouver, British Columbia.
I spent my working life as a newspaperman. While others covered the waterfront, I specialized in movies. As a film critic, I published my views in newspapers and magazines, on radio and television, at conferences, conventions and in the occasional courtroom. It was my good fortune to cover 30 of the most exciting, innovative years in screen history (1965-1995).
Retired, but not inactive, I've launched Reeling Back in in order to recall and, perhaps, make sense of it all. Eventually, it will grow into an archive of the nearly 6,000 films I've reviewed to date. Because everything old is news again, each posting will include a note connecting these particular movie memories to the here and now.

And, yes, I intend Reeling Back to offer new material, including web-log commentary, reviews of current pop culture and additions to my own "works in progress" — four book-length projects still in the notebook phase.

From Will Shakespeare to Marshall McLuhan to Joss Whedon, the great thinkers have all reminded us that we live in a world of wonders. In this small corner of cyberspace, I'd like to share some of the wonders that I have seen.