front page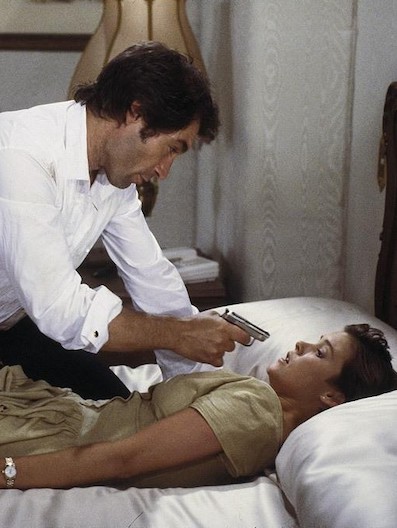 Going rogue in America
Loyalty more important than obedience
---
On this day (February 17) in 1952, vacationing London newspaper executive Ian Fleming began writing his first novel, a spy thriller that he would call Casino Royale. The moment is recalled in the opening scene of the 2014 TV miniseries Fleming: The Man Who Would Be Bond, where we are told that the former Royal Navy intelligence officer is on his honeymoon. Not quite. In truth, the 43-year-old bachelor was some five weeks away from his March 24 marriage to his long-time mistress Ann Charteris. In common with most of the show's biographical details, the scene had a Flemingesque "precedent in truth." His creation, MI6 operative James Bond, was more a secret policeman than a spy, but the self-centred character proved to be a perfect fit with the post-Second World War "Me" generation. Making his literary debut the same year as Playboy magazine, he offered the sort of brand-conscious "entertainment for men" that passes for sophistication in a consumer culture. In 1961, Canadian producer Harry Saltzman optioned the film rights to Fleming's Bond novels and, a year later, the movie franchise was born with the release of director Terence Young's Dr. No. To date, there have been 25 features, with a 26th (the much-delayed No Time to Die) scheduled to arrive in October. Today, we'll add five Bond titles to the Reeling Back archive (with links to each following the Afterword to this posting), a package that includes director John Glen's fifth (and final) contribution to the series, 1989's Licence to Kill.

← FULL SITE INDEX

local news

Serving an adult market

X-entertainment just over the border

---




comics page

"Wot a carry on, eh?"

The point of being old is being dirty

---




entertainment

Taking in a fantastic view

Pleasence praises the beauty of B.C.

---




editorials

My glass still half full

My Blog; Your Guide to What's New

---



Byline
REVIEWING CITIZEN WALSH
A DECLARATION OF PRINCIPLES
---
Reelingback.com
is the Internet address of
Michael Walsh
, a Canadian living in Vancouver, British Columbia.
I spent my working life as a newspaperman. While others covered the waterfront, I specialized in movies. As a film critic, I published my views in newspapers and magazines, on radio and television, at conferences, conventions and in the occasional courtroom. It was my good fortune to cover 30 of the most exciting, innovative years in screen history (1965-1995).
Retired, but not inactive, I've launched Reeling Back in in order to recall and, perhaps, make sense of it all. Eventually, it will grow into an archive of the nearly 6,000 films I've reviewed to date. Because everything old is news again, each posting will include a note connecting these particular movie memories to the here and now.

And, yes, I intend Reeling Back to offer new material, including web-log commentary, reviews of current pop culture and additions to my own "works in progress" — four book-length projects still in the notebook phase.

From Will Shakespeare to Marshall McLuhan to Joss Whedon, the great thinkers have all reminded us that we live in a world of wonders. In this small corner of cyberspace, I'd like to share some of the wonders that I have seen.