front page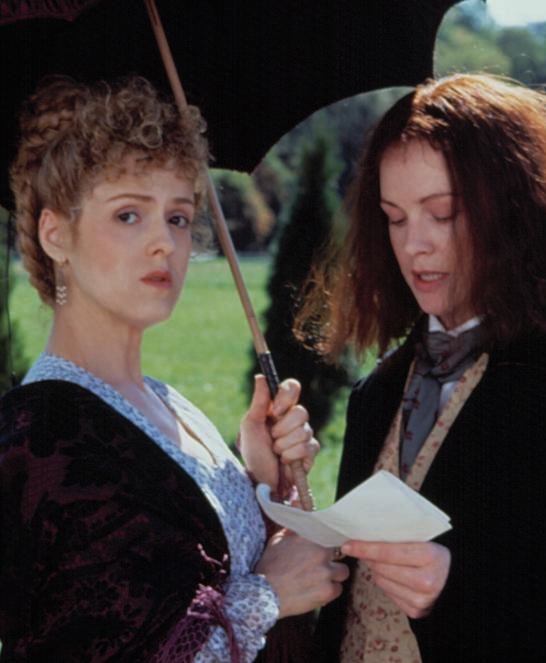 Women making history
Herstory is gloriously adult entertainment
---
On this day (February 28) in 1933, the 32nd President of the United States, Franklin Delano Roosevelt, made history by appointing Frances Perkins Secretary of Labor, the first woman to hold a cabinet post. More than 80 years later, a vocal segment of American political commentators are in a state of panic over the "inevitability" of a woman, one Hilary Rodham Clinton, becoming their nation's 45th president. It would be comic if it weren't so very sad. For a country that claims to be the world's leader, the U.S. remains the last significant democracy to never have been led by a woman. To date, the major English-speaking nations all have had female prime ministers, including the United Kingdom (Margaret Thatcher), Australia (Julia Gillard), Canada (Kim Campbell), Ireland (Mary Robinson) and New Zealand (Helen Clark). So, too, Europe's dynamic duo, France (Edith Cresson) and Germany (Angela Merkel), as well as major U.S. allies, such as India (Indira Gandhi), Israel (Golda Meir) and Pakistan (Benazir Bhutto). Last Sunday (February 22), Oscar-winning actress Patricia Arquette drew criticism for making a passionate, 24-second plea for wage equality and "for equal rights for every woman in the United States of America." The reaction suggests that the U.S. still has a way to go to realize its own best ideals, a truth well known to activist Broadway diva Bernadette Peters. Born on this day (February 28) in 1948, Peters co-starred in a feature film based on the life of 19th-century French feminist George Sand, 1991's Impromptu.

← previous articles

local news

Playing test and tease

Cop show just small screen silliness

---

She made her name in The Devil in Miss Jones, one of the 1970s films that made porno chic. Born on this day (March 1) in 1936, Georgina Spelvin played a bit part in the 1984 comedy Police Academy, a screen moment that traded on her adult film fame.





comics page

Crypt Keeper exhumed

Screen shocks from banned books

---

The "golden age" of comics came to an end in 1955 with the February/March Tales from the Crypt, the final issue of the classic E.C. title. The victim of post-war hysteria over juvenile delinquency, its form of story-telling was remembered in 1972's Tales from the Crypt.





entertainment

And the award goes to . . .

Cross-dressing for acting honours

---

More than a hundred million viewers worldwide are expected to tune in today (February 22) to the 87th annual Academy Awards broadcast. Today's quiz tests your memory of the many talented performers who took on the challenge of gender-bending acting assignments.





classified

The importance of names

My Blog; Your Guide to What's New

---

As the world prepares for the 2015 hurricane season, it occurred to me that the Maryland-based U.S. National Weather Service should consider a new approach to the naming of the increasing number of superstorms, a protocol that gives credit to those who truly deserve it.




Editorial
REVIEWING CITIZEN WALSH
A DECLARATION OF PRINCIPLES
---
Reelingback.com
is the Internet address of
Michael Walsh
, a Canadian living in Vancouver, British Columbia.
I spent my working life as a newspaperman. While others covered the waterfront, I specialized in movies. As a film critic, I published my views in newspapers and magazines, on radio and television, at conferences, conventions and in the occasional courtroom. It was my good fortune to cover 30 of the most exciting, innovative years in screen history (1965-1995).
Retired, but not inactive, I've launched Reeling Back in in order to recall and, perhaps, make sense of it all. Eventually, it will grow into an archive of the nearly 6,000 films I've reviewed to date. Because everything old is news again, each posting will include a note connecting these particular movie memories to the here and now.

And, yes, I intend Reeling Back to offer new material, including web-log commentary, reviews of current pop culture and additions to my own "works in progress" — four book-length projects still in the notebook phase.

From Will Shakespeare to Marshall McLuhan to Joss Whedon, the great thinkers have all reminded us that we live in a world of wonders. In this small corner of cyberspace, I'd like to share some of the wonders that I have seen.