front page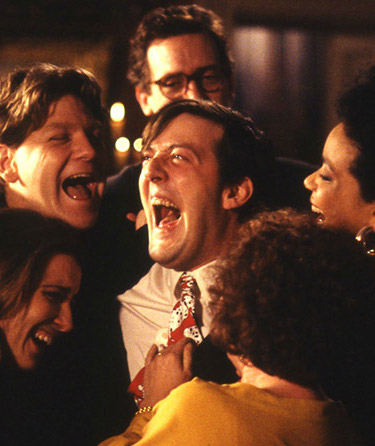 On the eve of a new year
The Big Chill with English accents
---
Tonight (December 31), New Year's Eve celebrants bidding goodbye to 2017 will note that it's not been a great year for presidents. Plagued with undisclosed health issues, Nigeria's president Muhammadu Buhari spent much of his year on medical leave, including nearly five months in London. Venezuela's president Nicolás Maduro faced a year of domestic unrest fueled, it's said, by a U.S.-sponsored campaign for regime change. Following her impeachment, South Korea's first woman president Park Geun-hye left office in March. A military coup in November brought an end to Robert Mugabe's 30 years as president of Zimbabwe. Earlier this month, a sniper's bullet ended the life of Yemen's first president, Ali Abdullah Saleh, as he attempted to shift his allegiance in his country's civil war. After years dodging corruption charges, South Africa's president Jacob Zuma was ousted as the leader of his party, and will likely be impeached in early 2018. In the U.S. where POTUS is a pop culture celebrity, a stricken President Tom Kirkman (Kiefer Sutherland) fell to his knees in the December 13 mid-season climax of ABC-TV's Designated Survivor, while the November 4 firing of actor Kevin Spacey from the Netflix series House of Cards means the end of his character, President Frank Underwood. And, for movie fans, at least three presidents can be glimpsed in director Ken Branagh's 1992 New Year's eve comedy, Peter's Friends.

← FULL SITE INDEX

local news

On the road with granny

Seeking justice, or maybe just survival

---




comics page

Spider slandering shocks

Web-spinners really nature's heroes

---




entertainment

Singing songs of protest

Together again for a reunion concert

---




editorials

From stage to screen

My Blog; Your Guide to What's New

---



Byline
REVIEWING CITIZEN WALSH
A DECLARATION OF PRINCIPLES
---
Reelingback.com
is the Internet address of
Michael Walsh
, a Canadian living in Vancouver, British Columbia.
I spent my working life as a newspaperman. While others covered the waterfront, I specialized in movies. As a film critic, I published my views in newspapers and magazines, on radio and television, at conferences, conventions and in the occasional courtroom. It was my good fortune to cover 30 of the most exciting, innovative years in screen history (1965-1995).
Retired, but not inactive, I've launched Reeling Back in in order to recall and, perhaps, make sense of it all. Eventually, it will grow into an archive of the nearly 6,000 films I've reviewed to date. Because everything old is news again, each posting will include a note connecting these particular movie memories to the here and now.

And, yes, I intend Reeling Back to offer new material, including web-log commentary, reviews of current pop culture and additions to my own "works in progress" — four book-length projects still in the notebook phase.

From Will Shakespeare to Marshall McLuhan to Joss Whedon, the great thinkers have all reminded us that we live in a world of wonders. In this small corner of cyberspace, I'd like to share some of the wonders that I have seen.