front page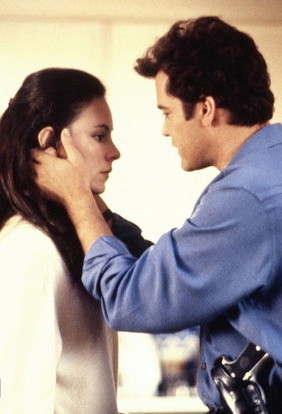 Giving in to the rage
To serve whom? To protect what?
---
The policeman is your friend. That, at least, is what the good folk who created today's (January 9) National Law Enforcement Appreciation Day would have us believe. Founded in 2015 by a Missouri-based organization called Concerns of Police Survivors (C.O.P.S.), its stated purpose is to show police officers "that the difficult career path they have chosen is recognized by the people who they protect and uphold the law for." Aware of the counter narratives promoted by such movements as Black Lives Matter, C.O.P.S. has taken the initiative "to change this negative portrayal of police officers in the news in recent years into a positive one." Their campaign suffered something of a setback in May 2020 when a white cop named Derek Chauvin was photographed killing the non-resisting black man George Floyd on a Minneapolis street. In May 2021, a jury found Chauvin guilty of murder. Despite the best efforts of blue-line boosting television franchises like CSI, Law & Order and Chicago, issues of police brutality, militarization, systemic racism and institutional corruption just won't go away. For the most part, feature films have favoured the pro-cop point of view. But not always. Today's five-feature package includes director Jonathan Kaplan's 1992 attempt at a serious examination of the "rogue cop" phenomenon. In it, Ray Liotta plays an unhinged suburban officer set off by an Unlawful Entry.

← FULL SITE INDEX

local news

Sex a temporary solution

First one in is first to be squeezed out

---




comics page

And Dolly makes three

What a way to make a living

---




entertainment

Following his bliss

Ponderous tribute to a comic genius

---




editorials

Road rocks still a thing?

My Blog; Your Guide to What's New

---



Byline
REVIEWING CITIZEN WALSH
A DECLARATION OF PRINCIPLES
---
Reelingback.com
is the Internet address of
Michael Walsh
, a Canadian living in Vancouver, British Columbia.
I spent my working life as a newspaperman. While others covered the waterfront, I specialized in movies. As a film critic, I published my views in newspapers and magazines, on radio and television, at conferences, conventions and in the occasional courtroom. It was my good fortune to cover 30 of the most exciting, innovative years in screen history (1965-1995).
Retired, but not inactive, I've launched Reeling Back in in order to recall and, perhaps, make sense of it all. Eventually, it will grow into an archive of the nearly 6,000 films I've reviewed to date. Because everything old is news again, each posting will include a note connecting these particular movie memories to the here and now.

And, yes, I intend Reeling Back to offer new material, including web-log commentary, reviews of current pop culture and additions to my own "works in progress" — four book-length projects still in the notebook phase.

From Will Shakespeare to Marshall McLuhan to Joss Whedon, the great thinkers have all reminded us that we live in a world of wonders. In this small corner of cyberspace, I'd like to share some of the wonders that I have seen.