front page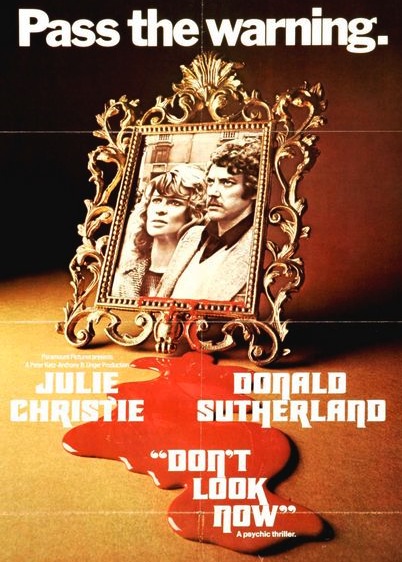 Big build to little effect
Shrill shocker fails to fulfill prophecies
---
Today (August 2) is National Psychic Day, American's celebration of professional prognosticators and of the nation's bountiful stock of seers. You just know that Nostradamus saw it coming when he penned his Prophecies back in 1555. There's probably a quatrain or two in there anticipating the emergence of Spiritualism as a belief system among Victorian-era social elitists — remember Madame Blavatsky? — and the industrialization of psychic practice in 20th-century America. Psychic Day, first observed in 1965, was the creation of legendary New York publicist Richard R. Falk, whose agency just happened to represent a selection of celebrity psychics. The flamboyant Falk's promotions nicely anticipated the dawning of the age of Aquarius and New Age culture in the 1970s. As always, there were those who questioned the mystic crystal revelations and resisted the mind's true liberation. One terrible night in 1973, professional skeptic James Randi exposed spoon-bending psychic Uri Geller as a fake on Johnny Carson's Tonight Show. Nothing, of course, could dampen Hollywood's enthusiasm for a medium well done. Whoopi Goldberg picked up an Oscar for playing just such a character in 1990's Ghost. By eerie coincidence, one of the classics of psychic cinema was released the same year as Geller's humiliation, director Nicolas Roeg's feature Don't Look Now.

← FULL SITE INDEX

local news

Our Feature Film Fest: 13

Fears factored into filmic equation

---

In Part 13 of a 20-part series, Reeling Back continues The Greater Vancouver Book's Feature Film Festival, with restored notes on 10 features about Things that Go Bump in the Night.





comics page

All in La Famille

Finding farce in the era's big issues

---

He was the biggest international star that Americans never heard of. Born on this day (July 31) in 1914, Louis De Funès was Europe's favourite funnyman in the 1960s. His one feature widely released in the U.S. was 1973's The Mad Adventures of 'Rabbi' Jacob.





entertainment

Angel funds Flesh flight

Sexy satire has surprising B.C. roots

---

Premiered on this day (July 30) in 1974, director Howard Ziehm's Flesh Gordon kidded the pants off the movie serial spaceman. Little known is the fact that it wouldn't have made it to theatre screens without an eleventh hour investment by Burnaby businessman Bob Porter.





editorials

New TV (check) listings

My Blog; Your Guide to What's New

---

It's a jungle out there. With so many new shows to choose from, it really is necessary to draw a line or four in the sand. Before committing an hour of my life to the latest bit of broadcast entertainment, I need a guarantee that the goods meet my basic standards.




Byline
REVIEWING CITIZEN WALSH
A DECLARATION OF PRINCIPLES
---
Reelingback.com
is the Internet address of
Michael Walsh
, a Canadian living in Vancouver, British Columbia.
I spent my working life as a newspaperman. While others covered the waterfront, I specialized in movies. As a film critic, I published my views in newspapers and magazines, on radio and television, at conferences, conventions and in the occasional courtroom. It was my good fortune to cover 30 of the most exciting, innovative years in screen history (1965-1995).
Retired, but not inactive, I've launched Reeling Back in in order to recall and, perhaps, make sense of it all. Eventually, it will grow into an archive of the nearly 6,000 films I've reviewed to date. Because everything old is news again, each posting will include a note connecting these particular movie memories to the here and now.

And, yes, I intend Reeling Back to offer new material, including web-log commentary, reviews of current pop culture and additions to my own "works in progress" — four book-length projects still in the notebook phase.

From Will Shakespeare to Marshall McLuhan to Joss Whedon, the great thinkers have all reminded us that we live in a world of wonders. In this small corner of cyberspace, I'd like to share some of the wonders that I have seen.