front page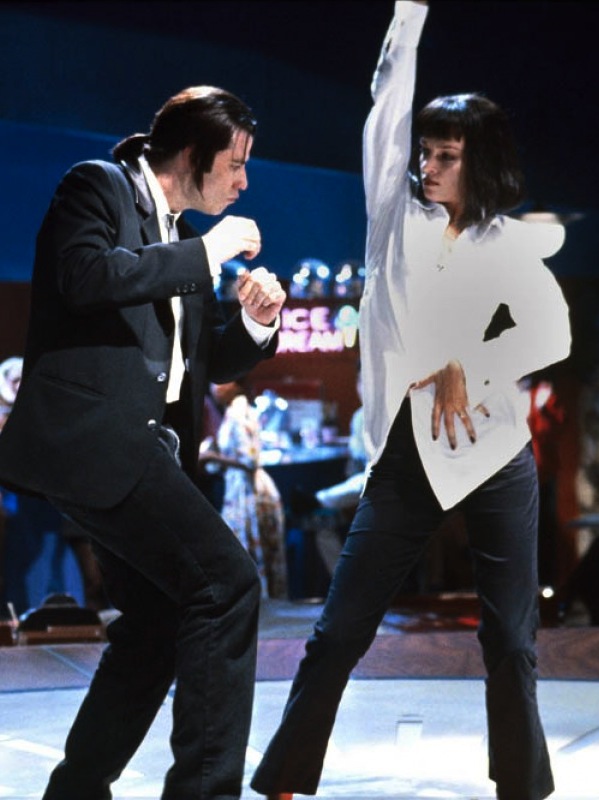 Killer moves a gen-xtra
Fascinatingly vile, utterly irresistible creatures
---
"An environment becomes fully visible only when it has been superseded by a new environment," Marshall McLuhan said in a landmark March 1969 Playboy Magazine interview. "Thus we are always one step behind in our view of the world. Because we are benumbed by any new technology — which in turn creates a totally new environment — we tend to make the old environment more visible; we do so by turning it into an art form." Just three years later, a new technology — the video cassette recorder — would reshape the home entertainment environment. Since then, we've seen a new kind of business — the video store — come and go. (The era could be summed up in the story of Blockbuster Video, an enterprise that opened its first store in 1985, grew to over 9,000 locations, then declared bankruptcy in 2010.) In its wake, movie historians celebrate the "video-store generation" of filmmakers, directors such as Robert Rodriguez (From Dusk Till Dawn; 1996) and Paul Thomas Anderson (Boogie Nights; 1997) who absorbed film history watching cassette tapes. The most prominent among them, Quentin Tarantino, actually worked as a video store clerk in the mid-1980s. Born on this day (March 27) in 1963, Tarantino was an Oscar winner (original screenplay) in 1994 for his his third feature film, the non-linear noir comedy Pulp Fiction.

← previous articles

local news

Questions of character

King's Game played for psycho shocks

---

Though the words "chess" and "excitement" seldom appear in the same sentence, add "Vancouver" and it's a whole new game. Just ask Christopher Lambert. Born on this day (March 29) in 1957, Lambert came here to play a possibly homicidal grandmaster in 1992's Knight Moves.





comics page

Then the lights went out

Superhero series end disappoints

---

It all comes together today (March 20): a supermoon, the spring equinox and a total solar eclipse, though the latter was only seen from Europe. A rare phenomenon in nature, eclipses are popular movie plot points, including one caused by the Man of Steel in 1987's Superman IV: The Quest for Peace.





entertainment

Hollywood Northerners

Spotting Tinseltown's Torontonians

---

Incorporated on this day (March 6) in 1834, the City of Toronto eventually became the place to be from for generations of performers with big-screen ambitions. Test your knowledge of those Canadians who found fame in Hollywood with Reeling Back's Queen City Players quiz.





classified

Spring Break or a Sprain?

My Blog; Your Guide to What's New

---

I fear I have been neglecting Reeling Back, adding a mere seven items since my last Blog posting some 18 days ago. As you might imagine, there is a story, one that begins with a planned Spring Break and includes an unexpected turn of events.




Editorial
REVIEWING CITIZEN WALSH
A DECLARATION OF PRINCIPLES
---
Reelingback.com
is the Internet address of
Michael Walsh
, a Canadian living in Vancouver, British Columbia.
I spent my working life as a newspaperman. While others covered the waterfront, I specialized in movies. As a film critic, I published my views in newspapers and magazines, on radio and television, at conferences, conventions and in the occasional courtroom. It was my good fortune to cover 30 of the most exciting, innovative years in screen history (1965-1995).
Retired, but not inactive, I've launched Reeling Back in in order to recall and, perhaps, make sense of it all. Eventually, it will grow into an archive of the nearly 6,000 films I've reviewed to date. Because everything old is news again, each posting will include a note connecting these particular movie memories to the here and now.

And, yes, I intend Reeling Back to offer new material, including web-log commentary, reviews of current pop culture and additions to my own "works in progress" — four book-length projects still in the notebook phase.

From Will Shakespeare to Marshall McLuhan to Joss Whedon, the great thinkers have all reminded us that we live in a world of wonders. In this small corner of cyberspace, I'd like to share some of the wonders that I have seen.