front page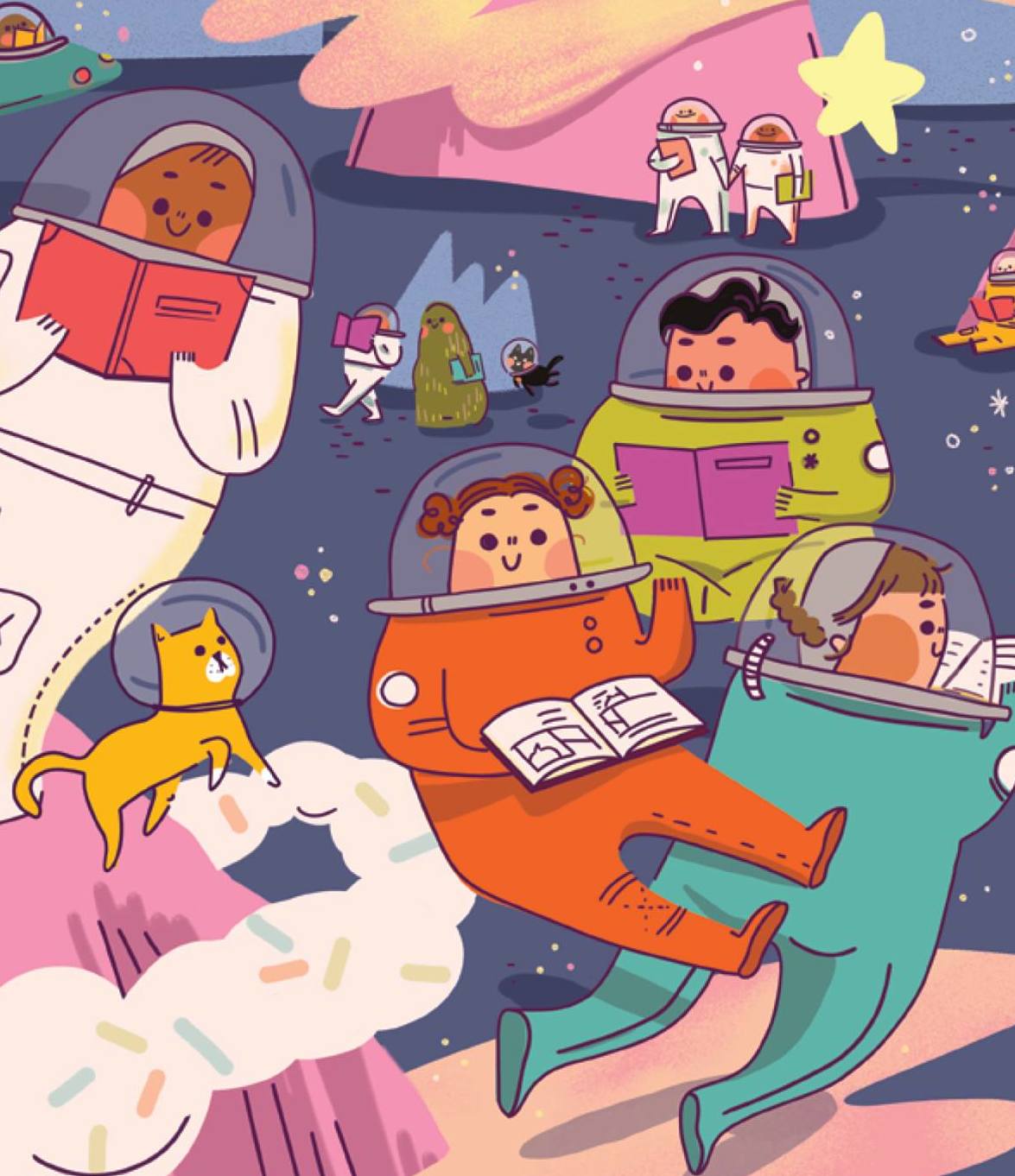 Comics as a community
Celebrating the socially distant art form
---
If you'd asked me six months ago where I'd be today (May 16), I'd have said "at the Roundhouse Community Arts and Recreation Centre in Yaletown, enjoying Day One of the 2020 Vancouver Comic Arts Festival (VanCAF)." In January, to paraphrase a line from the 1978 Superman movie, Krypton shifted its orbit. The word "coronavirus" entered our vocabulary as the world's nations confronted a growing public health threat. On March 11, the outbreak was officially declared "a pandemic." Social distancing and self-quarantines were advised, then ordered. Along with beaches, parks and restaurants, theatres, concert halls, cinemas and arenas closed to prevent large gatherings. On March 23, VanCAF director Isabella Laird announced its cancellation. Founded in 2012 by writer and editor Shannon Campbell as a "free-to-attend community event," the 2019 edition included more than 260 exhibitors — independent artists and comics publishers — and programming that featured workshops, panel discussions, readings and interviews. Although VanCAF reached out to its community this week with online programming, it was no substitute for the special explosion of creative energy present in the physical assembly of so many talented artists. I missed that unique electricity, and I mean to be there when it returns in 2021. In the meantime, l'll recall a milestone event from 1971, a Simon Fraser University exhibition called The Comics as an Art Form.

← FULL SITE INDEX

local news

Overstated stickiness

A tale of Italian-American twitterpation

---




comics page

Blighty sends its best

Acknowledging an absolute mastery

---




entertainment

Beyond the news at six

Honest portrait of national turmoil

---




editorials

Resolute going forward

My Blog; Your Guide to What's New

---



Byline
REVIEWING CITIZEN WALSH
A DECLARATION OF PRINCIPLES
---
Reelingback.com
is the Internet address of
Michael Walsh
, a Canadian living in Vancouver, British Columbia.
I spent my working life as a newspaperman. While others covered the waterfront, I specialized in movies. As a film critic, I published my views in newspapers and magazines, on radio and television, at conferences, conventions and in the occasional courtroom. It was my good fortune to cover 30 of the most exciting, innovative years in screen history (1965-1995).
Retired, but not inactive, I've launched Reeling Back in in order to recall and, perhaps, make sense of it all. Eventually, it will grow into an archive of the nearly 6,000 films I've reviewed to date. Because everything old is news again, each posting will include a note connecting these particular movie memories to the here and now.

And, yes, I intend Reeling Back to offer new material, including web-log commentary, reviews of current pop culture and additions to my own "works in progress" — four book-length projects still in the notebook phase.

From Will Shakespeare to Marshall McLuhan to Joss Whedon, the great thinkers have all reminded us that we live in a world of wonders. In this small corner of cyberspace, I'd like to share some of the wonders that I have seen.