front page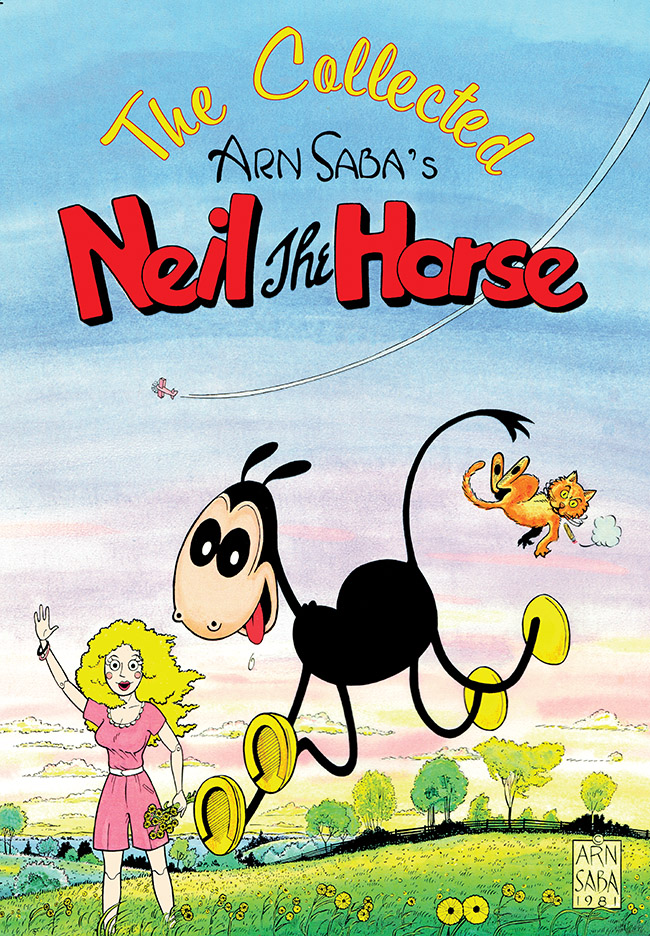 Betting on a dark horse
Where I should have been all along
---
There've been some changes made. The sixth annual Vancouver Comic Arts Festival (VanCAF) will be the first to be held in partnership with the Toronto Comic Arts Festival. VanCAF's dynamic founder Shannon Campbell will now sit on its board of directors in an advisory capacity, while Andrea Demonakos oversees the 2017 edition as "VanCAF boss." When it opens Saturday (May 20) at the Roundhouse Community Arts and Recreation Centre in Yaletown, I expect the exhibition halls to be alive with creative energy. I'm looking forward to chatting with Winnipeg-based publisher Hope Nicholson. A researcher and editor, she was the driving force behind the return to print of such 1940s Canadian comic book landmarks as Nelvana of the Northern Lights and Brok Windsor. Her new book, a history of The Spectacular Sisterhood of Superwomen, is among the 48 new works making their debut at VanCAF, and No. 1 on my current must-read list. I also look forward to meeting the legendary Katherine Collins, who'll be launching The Collected Neil the Horse. Inducted into the Canadian Comic Book Creator Hall of Fame during the 2013 Joe Shuster Award ceremonies, Collins last week joined the 2017 Giants of the North Hall of Fame. She received her most recent honour at the Doug Wright Awards for Canadian Cartooning held at the May 14 TCAF. When I interviewed Neil's creator in 1975, she was know as Arn Saba.

← FULL SITE INDEX

local news

In search of fulfillment

Sex more poignant than passionate

---

The story of domestic feature filmmaking in Vancouver begins with Larry Kent. Born on this day (May 16) in 1937, Kent made three independent films in B.C., cultivating his techniques for challenging hypocrisy and censorship, artistic tools that resulted in his centennial year outrage, 1967's High.





comics page

One touch of vengeance

Turning some great actors into 'toons

---

His first seven feature films were among the freshest, funniest, most inventive movies of their time. And then Back to the Future director Robert Zemeckis, who was born on this day (May 14) in 1952, jumped the shark with the 1992 zombie jamboree Death Becomes Her.





entertainment

Serving his dark master

Results of delayed justice examined

---

On this day (May 11) in 1987, 67-year old Nikolaus "Klaus" Barbie, the Gestapo chief known as "the butcher of Lyon," went on trial in France. His crimes during and after the Second World War are examined in director Marcel Ophuls's 1988 documentary Hôtel Terminus.





editorials

Did you feel that?

My Blog; Your Guide to What's New

---

British Columbians woke up this morning (May 10) to the news that it's far from over. In common with recent outcomes in the U.S. and France, B.C.'s provincial election has only emphasized divisions and, in its inconclusiveness, it's set the stage for another round of social and political chaos.




Byline
REVIEWING CITIZEN WALSH
A DECLARATION OF PRINCIPLES
---
Reelingback.com
is the Internet address of
Michael Walsh
, a Canadian living in Vancouver, British Columbia.
I spent my working life as a newspaperman. While others covered the waterfront, I specialized in movies. As a film critic, I published my views in newspapers and magazines, on radio and television, at conferences, conventions and in the occasional courtroom. It was my good fortune to cover 30 of the most exciting, innovative years in screen history (1965-1995).
Retired, but not inactive, I've launched Reeling Back in in order to recall and, perhaps, make sense of it all. Eventually, it will grow into an archive of the nearly 6,000 films I've reviewed to date. Because everything old is news again, each posting will include a note connecting these particular movie memories to the here and now.

And, yes, I intend Reeling Back to offer new material, including web-log commentary, reviews of current pop culture and additions to my own "works in progress" — four book-length projects still in the notebook phase.

From Will Shakespeare to Marshall McLuhan to Joss Whedon, the great thinkers have all reminded us that we live in a world of wonders. In this small corner of cyberspace, I'd like to share some of the wonders that I have seen.