front page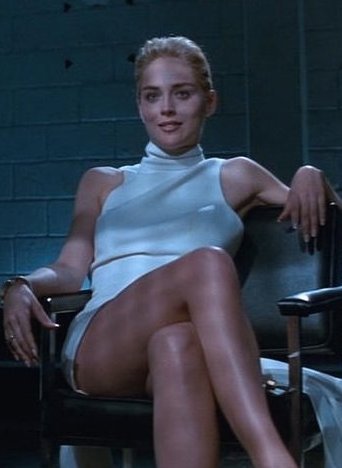 Setting her own agenda
A deadly challenge to the old boys club
---
If this Reeling Back posting had been made on July 18, it might have noted the 1610 death on that day of Michelangelo Merisi da Caravaggio, the Italian Baroque painter who gave us new ways of seeing art, or the 1817 passing of Jane Austen, the English novelist who was a pioneer of literary realism, especially in the depiction of women. In addition, it would have celebrated the birth in 1938 of Paul Verhoeven, the Dutch director who expanded our ways of experiencing cinema art and whose "career-long project," (according to Slant online magazine critic Jaime N. Christley) has been "to demonstrate that every woman has a touch of Lysistrata." Today, it's November 9, so instead we'll recall the opening of the 2016 Total Verhoeven event in New York. Organized by the Manhattan-based cinema archive Film at Lincoln Center, it was a 14-day retrospective that included his 16 feature films and five short subjects, each an example of his ability to "push the boundaries of sex, violence, and accepted good taste to daringly subversive ends." The four Verhoeven films being added today to the Reeling Back archive (with links to each following the Afterword to this posting) include one of his biggest Hollywood hits, the neo-noir classic that represents his return to the fascination with female agency so prevalent in his European features, 1992's Basic Instinct.

← FULL SITE INDEX

local news

Bringing an era alive

Conscience in conflict with reputation

---




comics page

Jet jock jokes on target

His dream to "bomb stuff, kill people"

---




entertainment

Living for another day

Feminism behind the mask of tradition

---




editorials

A bike ride to remember

My Blog; Your Guide to What's New

---



Byline
REVIEWING CITIZEN WALSH
A DECLARATION OF PRINCIPLES
---
Reelingback.com
is the Internet address of
Michael Walsh
, a Canadian living in Vancouver, British Columbia.
I spent my working life as a newspaperman. While others covered the waterfront, I specialized in movies. As a film critic, I published my views in newspapers and magazines, on radio and television, at conferences, conventions and in the occasional courtroom. It was my good fortune to cover 30 of the most exciting, innovative years in screen history (1965-1995).
Retired, but not inactive, I've launched Reeling Back in in order to recall and, perhaps, make sense of it all. Eventually, it will grow into an archive of the nearly 6,000 films I've reviewed to date. Because everything old is news again, each posting will include a note connecting these particular movie memories to the here and now.

And, yes, I intend Reeling Back to offer new material, including web-log commentary, reviews of current pop culture and additions to my own "works in progress" — four book-length projects still in the notebook phase.

From Will Shakespeare to Marshall McLuhan to Joss Whedon, the great thinkers have all reminded us that we live in a world of wonders. In this small corner of cyberspace, I'd like to share some of the wonders that I have seen.