front page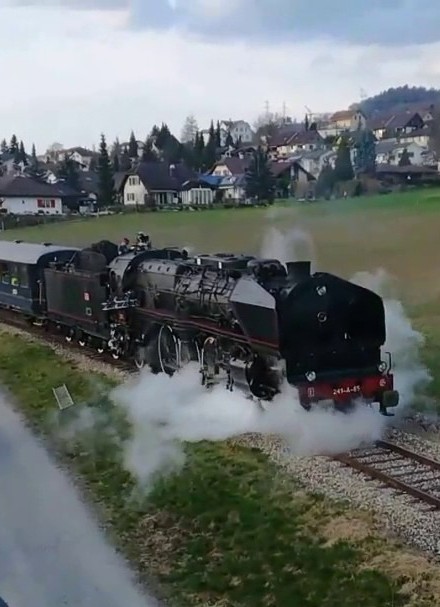 Travelling first class
Nostalgia overblown to perfection
---
Riding the rails became a little less risky on this day (November 10) in 1887. In a move that wedded comfort with safety, the Canada Atlantic Railway became the first transportation company to heat its passenger coaches with steam from the locomotive, an innovation that eliminated the danger of fire from the small stoves previously used. Just two years earlier, on November 7, 1985, Canadian Pacific Railway founder Donald Smith had driven the last spike in a ceremony completing the nation's first transcontinental railroad. For the next 70 years, rails ruled both in fact and in the popular culture. Before there were private jets, the egregiously rich travelled in their own luxury coaches and even the moderately wealthy enjoyed first-class amenities during their journeys to the far corners of the world. In 1934, Agatha Christie celebrated such delights in her eighth Hercule Poirot mystery, Murder on the Orient Express, a tale set on one of the most famous rail services, the Express d'Orient. It connected Paris to Istanbul from 1883 to 1977 (interrupted only by the 20th century's two World Wars), and its period ambiance is vital to director Kenneth Branagh's $55-million, all-star Murder on the Orient Express adaptation, opening in theatres today (November 10). Critics are sure to compare Branagh's picture (in which he takes on the role of Belgian detective Poirot) to Sidney Lumet's sumptuous 1974 version, also called Murder on the Orient Express.

← FULL SITE INDEX

local news

Suburban adventurers

Dubbing dampens film's joie de vivre

---

Much honoured for her work in the theatre and film, actress Monique Mercure is a member of the Order of Canada. Born on this day (November 14) in 1930, she's also remembered for playing a sexually adventurous suburban wife in writer-director Claude Fournier's 1970 comedy Two Amorous Women.





comics page

Beginning at the ending

Celebrating Twilight Zone mysticism

---

It takes a real talent for otherworldly whimsy to make a successful film blanc feature. Director Ron Underwood, born on this day (November 6) in 1953, demonstrated his gift for creating such a heavenly comedy with his 1993 fantasy romance Heart and Souls.





entertainment

Unreliable sources . . .

"Revelations" lacking in enterprise

---

Margaret Mitchell was in her late 20s when she created the archetypal Southern belle, Gone with the Wind heroine Scarlett O'Hara. Born on this day (November 8) in 1900, Mitchell saw her book made into a movie, one of 17 screen "classics" discussed in the 1994 book Hollywood's First Choices.





editorials

From stage to screen

My Blog; Your Guide to What's New

---

Happy Place, Pamela Mala Sinha's look into the lives of seven women who have attempted suicide, has its Vancouver premiere tonight (October 20). Last week during a "meet & greet," the Winnipeg-born actress-playwright talked about her play's upcoming motion picture adaptation.




Byline
REVIEWING CITIZEN WALSH
A DECLARATION OF PRINCIPLES
---
Reelingback.com
is the Internet address of
Michael Walsh
, a Canadian living in Vancouver, British Columbia.
I spent my working life as a newspaperman. While others covered the waterfront, I specialized in movies. As a film critic, I published my views in newspapers and magazines, on radio and television, at conferences, conventions and in the occasional courtroom. It was my good fortune to cover 30 of the most exciting, innovative years in screen history (1965-1995).
Retired, but not inactive, I've launched Reeling Back in in order to recall and, perhaps, make sense of it all. Eventually, it will grow into an archive of the nearly 6,000 films I've reviewed to date. Because everything old is news again, each posting will include a note connecting these particular movie memories to the here and now.

And, yes, I intend Reeling Back to offer new material, including web-log commentary, reviews of current pop culture and additions to my own "works in progress" — four book-length projects still in the notebook phase.

From Will Shakespeare to Marshall McLuhan to Joss Whedon, the great thinkers have all reminded us that we live in a world of wonders. In this small corner of cyberspace, I'd like to share some of the wonders that I have seen.