front page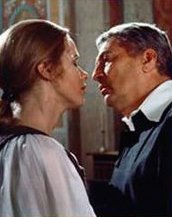 When in Rome . . .
How to solve a problem like Kristina
---
Oscar buzz is part of the marketing campaign for the independent British feature film Mary, Queen of Scots as it goes into release today (December 7). According to the oddsmakers, three-time nominee Saoirse Ronan, who plays the title role, is likely to be among the best actress contenders when the 91st Academy Awards are handed out on February 24, 2019. Her co-star, Margot Robbie, who has one previous nomination, is touted as supporting actress competitor for her work as Mary's nemesis, England's Queen Elizabeth. That the Brits should be inclined to revisit their tumultuous past is hardly surprising. They may even take comfort in it during the mess that their Brexit process has become. Less remarked upon is the fascination that American audiences have with tales of dynasty and royal prerogative. The nation's egalitarian values would seem to be at odds with the divine rights claimed by those born to wealth and privilege. And yet Disney's "magic kingdom" thrives, with a princess for every day of the week. The special burden of monarchy when the sovereign is a queen is central to the stories told in the three films being added to the Reeling Back archive this Friday (with links to each following the Afterword to this posting). Sweden's 17th-century Queen Kristina chose to exchange one set of problems for another, the story told in director Anthony Harvey's 1974 feature The Abdication.

← FULL SITE INDEX

local news

More grubby than gritty

Faithless remake fails to be funny

---




comics page

Heart in the right place

. . . but the guts are malfunctioning

---




entertainment

A bleak and white tale

Living in the land of a monster-god

---




editorials

Reeling Back set back

My Blog; Your Guide to What's New

---



Byline
REVIEWING CITIZEN WALSH
A DECLARATION OF PRINCIPLES
---
Reelingback.com
is the Internet address of
Michael Walsh
, a Canadian living in Vancouver, British Columbia.
I spent my working life as a newspaperman. While others covered the waterfront, I specialized in movies. As a film critic, I published my views in newspapers and magazines, on radio and television, at conferences, conventions and in the occasional courtroom. It was my good fortune to cover 30 of the most exciting, innovative years in screen history (1965-1995).
Retired, but not inactive, I've launched Reeling Back in in order to recall and, perhaps, make sense of it all. Eventually, it will grow into an archive of the nearly 6,000 films I've reviewed to date. Because everything old is news again, each posting will include a note connecting these particular movie memories to the here and now.

And, yes, I intend Reeling Back to offer new material, including web-log commentary, reviews of current pop culture and additions to my own "works in progress" — four book-length projects still in the notebook phase.

From Will Shakespeare to Marshall McLuhan to Joss Whedon, the great thinkers have all reminded us that we live in a world of wonders. In this small corner of cyberspace, I'd like to share some of the wonders that I have seen.