front page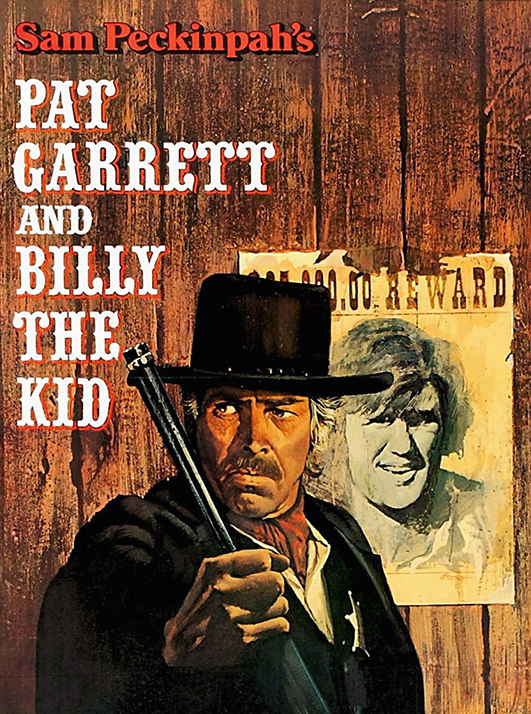 Magnificent meditation
Kids key to director's tale of the Kid
---
On this day (April 13) in 1881, New Mexico supreme court Judge Warren Bristol sentenced the 21-year-old William Bonney (aka Billy the Kid) to death. Already nationally known, Bonney was convicted of the murder of Lincoln County sheriff William Brady. The kid broke jail 17 days later, missing his May 13 date with the hangman. Tracked down by Sheriff Pat Garrett, he was shot to death shortly after midnight on July 14. Bonney's obituary ran in newspapers across the country. According to social historians Robert N. Mullen and Charles E. Welch Jr., he is the most written-about gunslinger in Western folklore, with hundreds of books perpetuating his (brief) life and legend. In the process, his story became part of frontier folklore, a tale that has been skewed to support a variety of cultural narratives. It was first adapted for the screen in 1911 as the silent romance Billy the Kid. In 1930, it received major movie recognition in director King Vidor's pioneering widescreen feature Billy the Kid, the film that established the standard version of the story. In 1938, America's cultural elite embraced Billy the Kid the ballet, along with its rousing score by Aaron Copland. A lot more pictures followed. Today, Reeling Back adds four Billy the Kid titles to its archive (with links to each following the Afterword to this posting). Among the best of them is director Sam Peckinpah's 1973 meditation on violence in American society, Pat Garrett and Billy the Kid.

← FULL SITE INDEX

local news

Canadian innocence lost

Making the choice not to walk away

---




comics page

The end of the line

Scoring a matter of playing the odds

---




entertainment

In defiance of her ban

Speaking out against racialist policies

---




editorials

From stage to screen

My Blog; Your Guide to What's New

---



Byline
REVIEWING CITIZEN WALSH
A DECLARATION OF PRINCIPLES
---
Reelingback.com
is the Internet address of
Michael Walsh
, a Canadian living in Vancouver, British Columbia.
I spent my working life as a newspaperman. While others covered the waterfront, I specialized in movies. As a film critic, I published my views in newspapers and magazines, on radio and television, at conferences, conventions and in the occasional courtroom. It was my good fortune to cover 30 of the most exciting, innovative years in screen history (1965-1995).
Retired, but not inactive, I've launched Reeling Back in in order to recall and, perhaps, make sense of it all. Eventually, it will grow into an archive of the nearly 6,000 films I've reviewed to date. Because everything old is news again, each posting will include a note connecting these particular movie memories to the here and now.

And, yes, I intend Reeling Back to offer new material, including web-log commentary, reviews of current pop culture and additions to my own "works in progress" — four book-length projects still in the notebook phase.

From Will Shakespeare to Marshall McLuhan to Joss Whedon, the great thinkers have all reminded us that we live in a world of wonders. In this small corner of cyberspace, I'd like to share some of the wonders that I have seen.