front page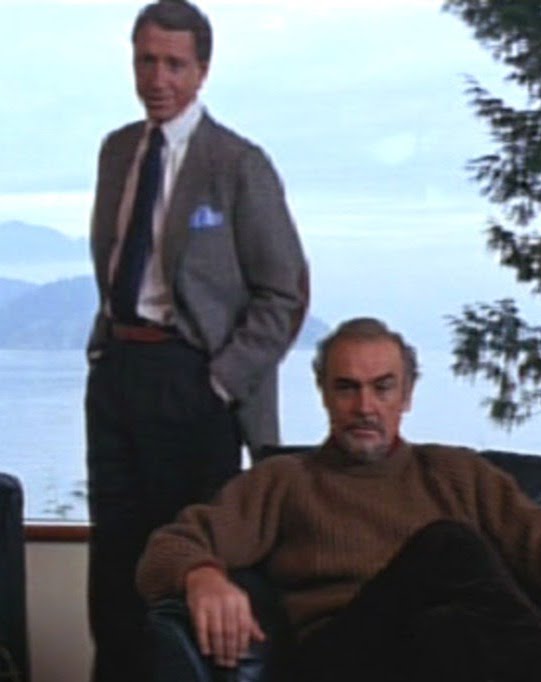 A question of loyalties
Caught in an historic transitional moment
---
Russophobia is back, and so is George Smiley. The former is the reaction of an aging political elite to the unexpected election of Donald Trump to the U.S presidency. Foreign interference is offered as the only possible explanation, though "Russiagate" seems more like a diversion from the real-world failings of the American imperial project. George Smiley, the British spymaster who's struggled with Soviet threats from the darkest days of the Cold War, returned last month in a new novel, A Legacy of Spies. The creation of author John le Carré, who was born on this day (October 19) in 1931, Smiley was among the literary spooks recently celebrated by The Economist magazine's anonymous Bagehot columnist, who boasted that Britain invented and dominates "the industry of producing fictional spies." He (she?) tells us that the great writers of spy fiction — Somerset Maugham, Graham Greene, Ian Fleming, Frederick Forsyth and le Carré — were all intelligence community veterans. "It is as if the secret services were not so much arms of the state as creative writing schools." And, of course, there have been screen adaptations, with Fleming's James Bond holding the record for feature film appearances (a 27th is scheduled for release in 2019). Today, our focus is on an adaptation of le Carré, and the 1990 film in which former Bond actor Sean Connery enters director Fred Schepisi's The Russia House.

← FULL SITE INDEX

local news

In search of sunny days

Francophone family follows a dream

---

Canada's French-speaking snowbirds have long flocked to coastal Floribec for the winter. Actress Margot Kidder — born on this day (October 17) in 1948 — plays a real estate agent who specializes in their needs, in director George Mihalka's 1993 comedy La Florida.





comics page

Building a better Bride

Hurried tale of techno-teen dreaming

---

In his landmark lecture The Two Cultures, Britain's C.P. Snow lamented the gulf between scientists and literary intellectuals. Just think what Snow, born on this day (October 15) in 1905, might have said about writer-director John Hughes's 1985 comedy Weird Science.





entertainment

Gentleman of the jury

Summoned to serve; first selected

---

And then the Sheriff called to say the trial, scheduled to begin today (October 16, 2017), was cancelled and I was excused my duty to the B.C. court system. There'd been no cancellation in 1992, the year I chaired the Vancouver International Film Festival's first annual NFB Awards Jury.





editorials

Unhappy grr argh moment

My Blog; Your Guide to What's New

---

Monday (August 21) began with the wonder of a solar eclipse, an event followed by news suggesting that American pop culture icon Joss Whedon may not be the man we thought him to be. Whether his creative achievements will now be eclipsed is yet to be determined.




Byline
REVIEWING CITIZEN WALSH
A DECLARATION OF PRINCIPLES
---
Reelingback.com
is the Internet address of
Michael Walsh
, a Canadian living in Vancouver, British Columbia.
I spent my working life as a newspaperman. While others covered the waterfront, I specialized in movies. As a film critic, I published my views in newspapers and magazines, on radio and television, at conferences, conventions and in the occasional courtroom. It was my good fortune to cover 30 of the most exciting, innovative years in screen history (1965-1995).
Retired, but not inactive, I've launched Reeling Back in in order to recall and, perhaps, make sense of it all. Eventually, it will grow into an archive of the nearly 6,000 films I've reviewed to date. Because everything old is news again, each posting will include a note connecting these particular movie memories to the here and now.

And, yes, I intend Reeling Back to offer new material, including web-log commentary, reviews of current pop culture and additions to my own "works in progress" — four book-length projects still in the notebook phase.

From Will Shakespeare to Marshall McLuhan to Joss Whedon, the great thinkers have all reminded us that we live in a world of wonders. In this small corner of cyberspace, I'd like to share some of the wonders that I have seen.