front page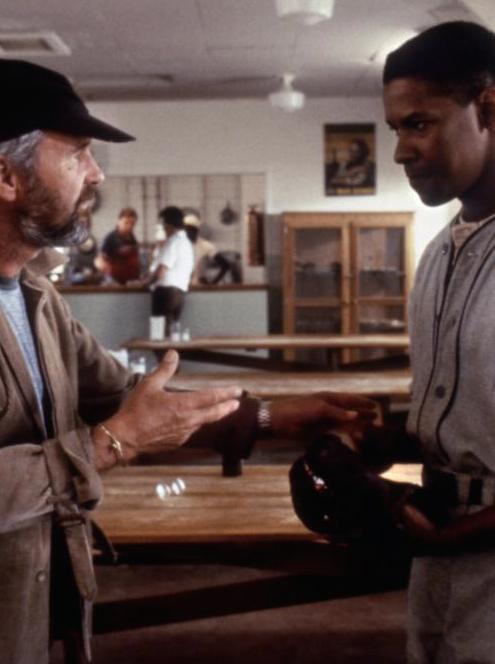 A credit to his race
Testing our emotional growth and maturity
---
The 2016 Republican National Convention concludes today (July 21) in Cleveland, Ohio. Although it will now be known as the place where Donald Trump officially became his party's presidential candidate, I will always remember it as the city where Sylvester Stallone played a dynamic union organizer championing workers' rights in the 1978 feature F.I.S.T.. As speakers at the convention stoked fears of a new cold war, I flashed on the inept militiamen led by a blustering Paul Ford in that 40-year-old détente comedy The Russians Are Coming! The Russians Are Coming! (1966). Candidate Trump's choice of Christian conservative Mike Pence as his running mate has left one group of traditional GOP supporters confused. Religious fundamentalists haven't felt so whipsawed since they were called upon to boycott the rock musical Jesus Christ Superstar (1973). Trump's populism, including his opposition to so-called free trade agreements, is a cause for concern among the GOP's traditional sponsors, the multinational corporations. They thought they'd all but sewn up their dream of global rule, foretold in 1975's Rollerball (1975). Meanwhile, on the streets, demonstrators reminded the world that "black lives matter," one among many messages in that classic tale of racism and reconciliation from 1967, In the Heat of the Night (1967). As it happens, every one of those movies was directed by the great-hearted Norman Jewison. Born in Toronto on this day (July 21) in 1926, he went on to make A Soldier's Story (1984).

← FULL SITE INDEX

local news

Shock of loss soothed

Psycho-drama targets social concerns

---

A director firmly focused on film as an art form, Atom Egoyan makes the sort of cool, complex features that film-festival audiences love. Born on this day (July 19) in 1960, the internationally acclaimed Canadian included censorship among his targets in 1991's The Adjuster.





comics page

The name not spoken

Hard to take cartoon society seriously

---

Opened yesterday (July 1), The Legend of Tarzan is the latest feature film to be inspired by Edgar Rice Burroughs's 1912 novel. Chances are it plays more like the comic-strip adaptations first published in 1929, a variation on 1984's Greystoke: The Legend of Tarzan, Lord of the Apes





entertainment

Not your old boys' club

Cinémathèque hosts girls' porn party

---

A lot of porn-star-turned-post-feminist performance artist Annie Sprinkle was on view during the Pacific Cinémathèque's 1993 Ten Days of Female Misbehavior. Sprinkle, born on this day (July 23) in 1954, was director of The Sluts And Goddesses Video Workshop.





editorials

Death to dust bunnies!

My Blog; Your Guide to What's New

---

When computers work, they're wonderful. On occasion, though, they go slowly, or do things that are as maddening as they are incomprehensible. Last week was one of those times, and I had to put Reeling Back on hold and pay a visit to some tech folk who did what needed doing.




Byline
REVIEWING CITIZEN WALSH
A DECLARATION OF PRINCIPLES
---
Reelingback.com
is the Internet address of
Michael Walsh
, a Canadian living in Vancouver, British Columbia.
I spent my working life as a newspaperman. While others covered the waterfront, I specialized in movies. As a film critic, I published my views in newspapers and magazines, on radio and television, at conferences, conventions and in the occasional courtroom. It was my good fortune to cover 30 of the most exciting, innovative years in screen history (1965-1995).
Retired, but not inactive, I've launched Reeling Back in in order to recall and, perhaps, make sense of it all. Eventually, it will grow into an archive of the nearly 6,000 films I've reviewed to date. Because everything old is news again, each posting will include a note connecting these particular movie memories to the here and now.

And, yes, I intend Reeling Back to offer new material, including web-log commentary, reviews of current pop culture and additions to my own "works in progress" — four book-length projects still in the notebook phase.

From Will Shakespeare to Marshall McLuhan to Joss Whedon, the great thinkers have all reminded us that we live in a world of wonders. In this small corner of cyberspace, I'd like to share some of the wonders that I have seen.