front page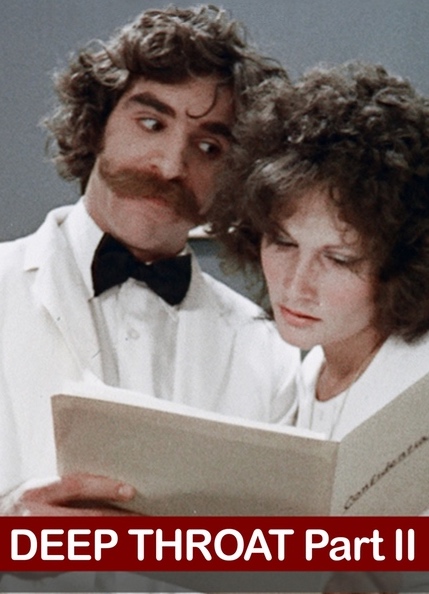 All that she wrote
Second time far from a charm
---
Her problem could be summed up in the 1965 song lyric: "I can't get no satisfaction!" Her story, told in the 1972 screen comedy Deep Throat, struck a chord with urban movie audiences open to new cinematic sensations. Written and directed by independent filmmaker Gerard Damiano, the picture told the story of Linda, a young Floridian who is sexually frustrated despite her best efforts. She seeks the help of a sympathetic psychiatrist, and learns that she suffers from an inconvenient mutation — her clitoris is located just above her larynx. The solution to her problem is, of course, frequent fellatio, which she experiences after the doctor hires her as his assistant therapist. Premiered in New York's World Theatre on this day (June 12) 50 years ago, Deep Throat is remembered as the first shamelessly pornographic movie to achieve mainstream theatrical release in the U.S. Obscenity prosecutions in state and federal courts only served to promote the picture to the public and, according to film historians, an adult film industry was born. Damiano's feature secured a permanent place in the pop culture when Washington Post Watergate reporters Bob Woodward and Carl Bernstein decided to call their confidential informant "Deep Throat." Few remember, though, that the influential feature was followed by a forgettable 1974 sequel, director Joe Sarno's Deep Throat Part II.

← FULL SITE INDEX

local news

Plot lost in the woods

Survival shocker stuck in first gear

---




comics page

Out of the inkwell

Looking at movies inspired by comics

---




entertainment

For aviation romantics

Recreating a classic crash landing

---




editorials

Comics, a cool medium

My Blog; Your Guide to What's New

---



Byline
REVIEWING CITIZEN WALSH
A DECLARATION OF PRINCIPLES
---
Reelingback.com
is the Internet address of
Michael Walsh
, a Canadian living in Vancouver, British Columbia.
I spent my working life as a newspaperman. While others covered the waterfront, I specialized in movies. As a film critic, I published my views in newspapers and magazines, on radio and television, at conferences, conventions and in the occasional courtroom. It was my good fortune to cover 30 of the most exciting, innovative years in screen history (1965-1995).
Retired, but not inactive, I've launched Reeling Back in in order to recall and, perhaps, make sense of it all. Eventually, it will grow into an archive of the nearly 6,000 films I've reviewed to date. Because everything old is news again, each posting will include a note connecting these particular movie memories to the here and now.

And, yes, I intend Reeling Back to offer new material, including web-log commentary, reviews of current pop culture and additions to my own "works in progress" — four book-length projects still in the notebook phase.

From Will Shakespeare to Marshall McLuhan to Joss Whedon, the great thinkers have all reminded us that we live in a world of wonders. In this small corner of cyberspace, I'd like to share some of the wonders that I have seen.