front page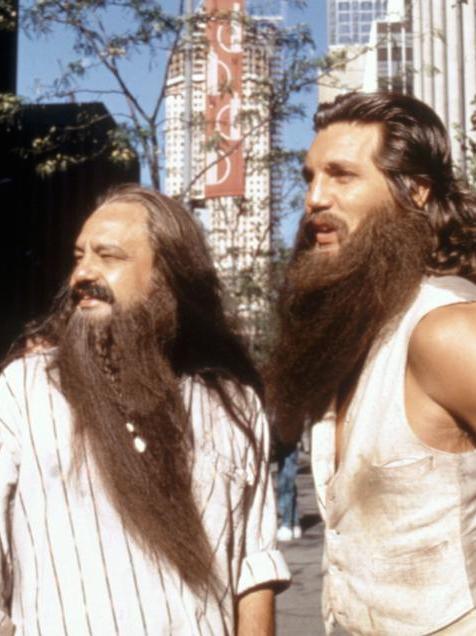 Dropouts meet cop-outs
What a difference a generation makes
---
The expression "high five" takes on a new meaning as a new item is added to the list of happy hour choices in Canada. Today (October 17), the recreational use of cannabis becomes legal. Because 2018's Bill C-45 is an act of the federal government, pot possession for personal consumption is now an adult right from sea to sea to sea. This stands in contrast to the United States, where a war on drugs is still being fought by the feds. Of course, not every American state legislature agrees with the 1970 Controlled Substances Act. Though Canada was among the first jurisdictions to legalize medical marijuana (in 2001), nine states have since beat their northern neighbour to full legalization. The pioneers were Colorado and Washington State in 2012. By 2016, Alaska, California and Oregon were among the weed-friendly states. And now B.C. — long famous for its B.C. Bud — provides the final link, turning the Pacific Coast into a solid green line of T tolerance. Nor can we forget the role pop culture has played in the normalization of pot culture. From the movie hipsters of the 1940s and the beatniks to the hippies, life on the edge has included considerable affection for Mary Jane. Cheech and Chong, who met in Vancouver in 1968, built a successful comedy career on their stoner personalities. Because the 1936 classic Reefer Madness is already in the Reeling Back archive, our Doobie Day feature selection is the 1989 counter-culture comedy Rude Awakening.

← FULL SITE INDEX

local news

A generation incomplete

Penetrating parable probes our reality

---




comics page

More than meets the ear

Rebellion to take seriously or for fun

---




entertainment

The neverending sorrow

Adding substance to headline rhetoric

---




editorials

Reeling Back set back

My Blog; Your Guide to What's New

---



Byline
REVIEWING CITIZEN WALSH
A DECLARATION OF PRINCIPLES
---
Reelingback.com
is the Internet address of
Michael Walsh
, a Canadian living in Vancouver, British Columbia.
I spent my working life as a newspaperman. While others covered the waterfront, I specialized in movies. As a film critic, I published my views in newspapers and magazines, on radio and television, at conferences, conventions and in the occasional courtroom. It was my good fortune to cover 30 of the most exciting, innovative years in screen history (1965-1995).
Retired, but not inactive, I've launched Reeling Back in in order to recall and, perhaps, make sense of it all. Eventually, it will grow into an archive of the nearly 6,000 films I've reviewed to date. Because everything old is news again, each posting will include a note connecting these particular movie memories to the here and now.

And, yes, I intend Reeling Back to offer new material, including web-log commentary, reviews of current pop culture and additions to my own "works in progress" — four book-length projects still in the notebook phase.

From Will Shakespeare to Marshall McLuhan to Joss Whedon, the great thinkers have all reminded us that we live in a world of wonders. In this small corner of cyberspace, I'd like to share some of the wonders that I have seen.