front page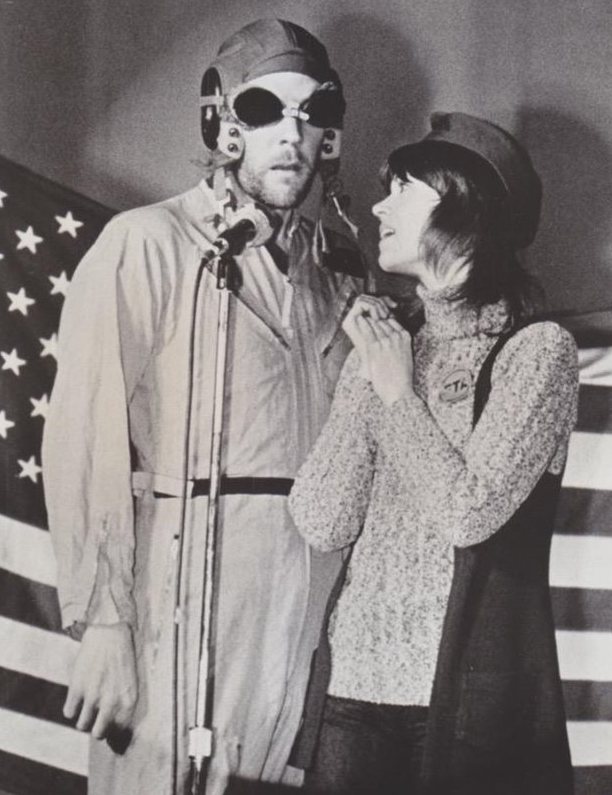 Burlesque the USO
Sharing the truths the troops already know
---
Talk about bad timing. Keyed to today's date (April 26), the first World Burlesque Day took its place on the calendar in 2020, just as we were all locking down in response to the COVID-19 pandemic. The creation of a London-based author and entrepreneur named Sapphira (born in Australia as Priscilla Tonkin Silcock), its celebration of the flamboyant performing art was reduced to virtual programming on social media, a format that it's using again this year. While I can applaud Sapphira's intent, I am also saddened by the reduction of the glorious history of burlesque — the creative use of ridicule and mockery — to an emphasis on the bumps and grinds. I prefer to remember City Opera Vancouver's 2020 Berlin: The Last Cabaret, one of the last live stage events we enjoyed before all the curtains dropped. Musical theatre at its best, the show recalled a time similar to our own in which burlesque spoke truth, not to power, but to the people. It was a powerful reminder that transgression can reveal more than mere flesh, and that entertainers may offer us something other than momentary distraction. Fifty years ago, with the U.S. military bogged down in its seemingly endless Vietnam war, a group of actors and musicians took on the responsibility of burlesquing the entertainment industry's unquestioning support for such conflicts. Led by peace activist performers Jane Fonda and Donald Sutherland, their parody of the traditional USO tour was chronicled in director Francine Parker's 1972 concert documentary FTA.

← FULL SITE INDEX

local news

Pork roast gone wrong

Monster mania trumps serious issues

---




comics page

Domestic readjustments

Recycling ideas a decade out of date

---




entertainment

Crusading to open doors

Modern journalists argue for the truth

---




editorials

It's not a joke, son!

My Blog; Your Guide to What's New

---



Byline
REVIEWING CITIZEN WALSH
A DECLARATION OF PRINCIPLES
---
Reelingback.com
is the Internet address of
Michael Walsh
, a Canadian living in Vancouver, British Columbia.
I spent my working life as a newspaperman. While others covered the waterfront, I specialized in movies. As a film critic, I published my views in newspapers and magazines, on radio and television, at conferences, conventions and in the occasional courtroom. It was my good fortune to cover 30 of the most exciting, innovative years in screen history (1965-1995).
Retired, but not inactive, I've launched Reeling Back in in order to recall and, perhaps, make sense of it all. Eventually, it will grow into an archive of the nearly 6,000 films I've reviewed to date. Because everything old is news again, each posting will include a note connecting these particular movie memories to the here and now.

And, yes, I intend Reeling Back to offer new material, including web-log commentary, reviews of current pop culture and additions to my own "works in progress" — four book-length projects still in the notebook phase.

From Will Shakespeare to Marshall McLuhan to Joss Whedon, the great thinkers have all reminded us that we live in a world of wonders. In this small corner of cyberspace, I'd like to share some of the wonders that I have seen.